If you have been reading my blog you would know that SiFi has been my new thing. But don't worry. If you're not into Sifi, please know it's just a phase :]
Recently I've finished reading Out of The Silent Planet by C.S. Lewis. And not surprisingly, it ended up being completely different then I thought it was. As do most of his works for me.
Spoiler Alert! Do not read any further if you don't want me to spoil the whole book. For those of you who still want a review but do not want it to be spoiled:
I give this book 5 Stars. Ransom's (the main character)character was dramatically changed by the end of this book. His character went from a little, unwise boy to a man. Which is great in any book. I also liked how Lewis wove in hints of good and evil without actually saying good and evil. Throughout the book there is an unseen battle going on between the two. Which also gets points in my book. Can anyone guess what this parallels in real life?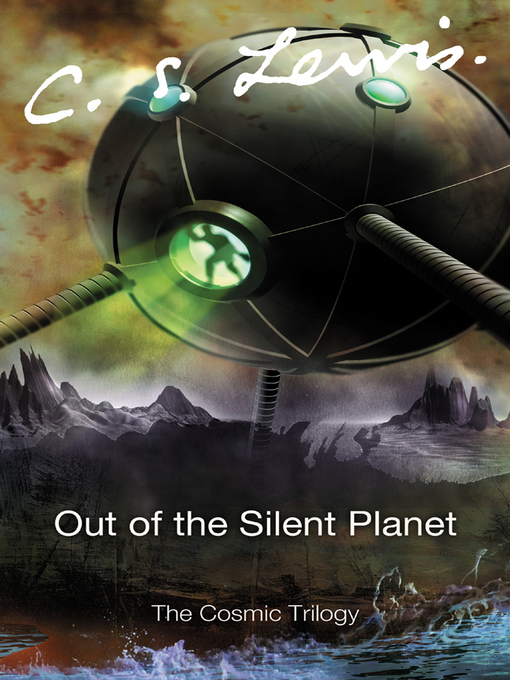 Out of the Silent planet is about a man named Ransom who is kidnapped and brought to another planet to be "sacrificed". After landing on this new planet Ransom runs away only to meet and befriend an "Alien". Through his friendship with the new found friends, Hrossa, he learns to speak the language of the planet. Here is one of my favorite pictures of the Hrossa, Hyoi (the first alien Ransom meets) by Derek Freeland:
Pretty creepy looking if you ask me :]
Anyway, he ends being told that he has to go see the
Oryarsa; the keeper of the entire planet. Come to find out, there use to be a keeper for our planet as well and the Oryarsas would talk back and forth with each other, until our planet went silent. Hence the name...Out of the Silent Planet. Ransom also finds out that this silence comes from a darkness covering the entire planet. I also found this really cool picture...or not so cool :/ by lodzi-excel (idk who that is).
This pretty much depicts what I was thinking in my mind when reading this book.
Well, this is where I stop because anymore and I'll have given the entire book away. And I'd hate to do that to you :] I really like the character Ransom. I guess I like him so much because his mind was totally oblivious and at the end of the book it's just starting to open which is what makes me want to read the rest of the series. I hope you have as much fun with this book as I did. Leave me a comment letting me know what you thought of the book or what your thoughts are on my review. I love comment!