Here's what I found in my inbox from the last two weeks: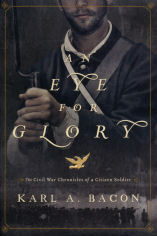 sorry it's all fuzzy, I'll take a picture of mine soon.
This is one of the only play by Shakespeare that I actually like. I'm so glad I found a stand alone version of it.
A lot of great pieces of art inspired by this books and a lot of her works. Here are some of my favorites:
BY Rowena Morrill
I read this book a while back and the just recently I watch the movie (or one of them anyway) with a friend. I always remembered not liking the book, but I liked the movie. So I thought it might be good to reread the book.
So much hype about this book was going on over at Gabriel's blog that I thought that it'd be good to get my own copy just in case he wrote some awesome review about it. Which I don't think he has yet. I read it when I was in high school. I figured I should reread it anyway. He's the version I wish I had gotten. It depicts the story much better:
Let me know what you think. Have you read any of these books? If you have what are your thoughts on them? Or if you haven't, what have you heard about them?? Want me to review something specific from the list? Just let me know in the comments section.
Thanks for stopping by!