I will be on vacation for the next two weeks. Now this means a few things for all my blogs...
First it either means I'm going to have a lot more time to blog...or I'm not going to have a lot of time to blog. Either way, I'll still be blogging, I just don't know how much.
Second, I will have a lot more time to read. Which means that if I can't blog about the books I finish as soon as I finish them...I'll have plenty to write about when I come back.
And lastly, I will be officially graduated on the fourth. I hope I figure out a basic routine for book reading. So please don't get up tight if I don't post for a bit because I'm trying to tie myself down to a schedule.
Other than that. Here is what I've been reading:
The Ale's Boy's Feast (I've been reading this for a while and I just can't bring myself to read the whole thing yet. It's really quite boring in the beginning. I really hope it picks up or I'll just keep moving to another book.)
Perlandera (Second book in C.S. Lewis' Out of the Silent Planet series.)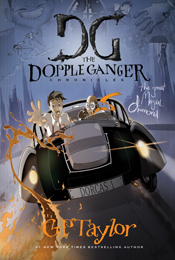 The Great Mogul Diamond (Third book in The Doppleganger series. I recived this copy for reviewing purposes from Tyndale Publishers.)
Here There Be Dragons (Because Gabriel over at gabrielreads reminded me about this book and I seem to remember liking it. And because it made it into my "Library" I can can read again whenever I wish.)
The Missions of Mercy Series by Susan May Warren (Look for my review on the 31st of May!!!)
And Last but not least:
How Now Should We Live? (I was recognized at my church for graduating and so they want to give me a gift. This book was the gift I received and I'm so excited to read it :] )
And Thanks for stopping by!!!!