I always read blogs that have a theme like "mailbox Monday" or Tuesday of Wednesday or Thursday and on and on and on. I don't have a day, but when ever I get a bulk of books in my mailbox I thought it would be good to list them here so you know what kind of book I'm interested in. Also, I don't review all the books I read here, so if you see one you would like a review on just let me know through a comment and I'll make sure to post one.
Okay so this is what I've gotten from the last two weeks:
From Litfuse I received:
This is my first tour. So we shall see what happens:]
I graduated back before Thanksgiving last year, and a lady gave me a gift certificate for Barnes and Noble as a graduation gift. She says she liked my blog and was very glad that I liked reading classical books. Thank you for you gift. This is what I bought with it: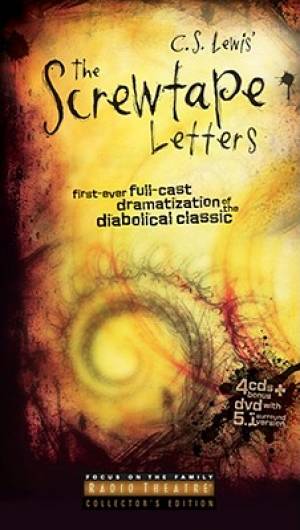 This is my second experience with an audio book. I've already started to listen to it and have finished the fist CD. I will be posting a review for each CD I finish (there is a total of four) and then an overall review. I'm also reading along while I listen so that I can actually say I've read it. I've noticed that sometimes (especially in such an in depth spiritually speaking book as this) I have to go back and re listen or reread without the CD. Sometimes I have trouble wrapping my thoughts around that of a demon. The book I did not buy, my parents already have it. This is what it looks like in case you are interested: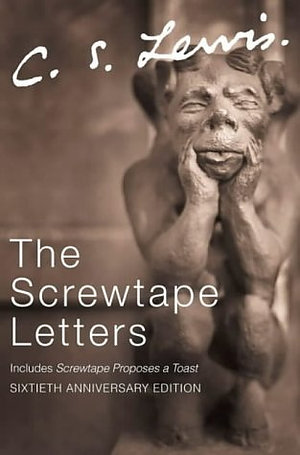 I also bought:
This bulk of a book includes three of his works: The Pilgrim's Regress, Christian Reflectional and God in the Dock. I was really interested in The Pilgrim's Regress, because I'm now read (when my mother can't) the children's story version of The Pilgrim's Progress. I read the adult version when I was younger and then again a couple years later. I got something new out of that book each time I read it and even more now that I'm reading the children's version. I would recommend it to anyone who likes books like this.
I was doing some research on C.S. Lewis and found a lot of comments on these two books. Apparently both C.S Lewis and J.R.R.Tolkien wrote these books because of a conversation they had. So they should have the same theme. One said, "I'll write one on Time Travel" and the other said, "I'll write a space trilogy". I'm really excited about starting these.
And that is it for "What I See In My Mailbox Today". Comments are always welcome.